2015 Remote Facts: Chrysler Tombstone
Posted: 08/28/2015 by Fresh Car Keys
---
FCC ID: M3N40821302
How to tell which versions are locked and which versions are not locked!
There are different variants of the new Chrysler, Dodge & Jeep 'Tombstone' style remotes we now service (FCC: M3N40821302). Only one variant currently needs reflahing, and we are the first company to offer reflashing for it. To help decipher which keys need servicing and which do not, we have a handy guide to show you how to tell the difference below:
If your chip has a 'C' or 'A' after 53 it is not Locked and will program on its own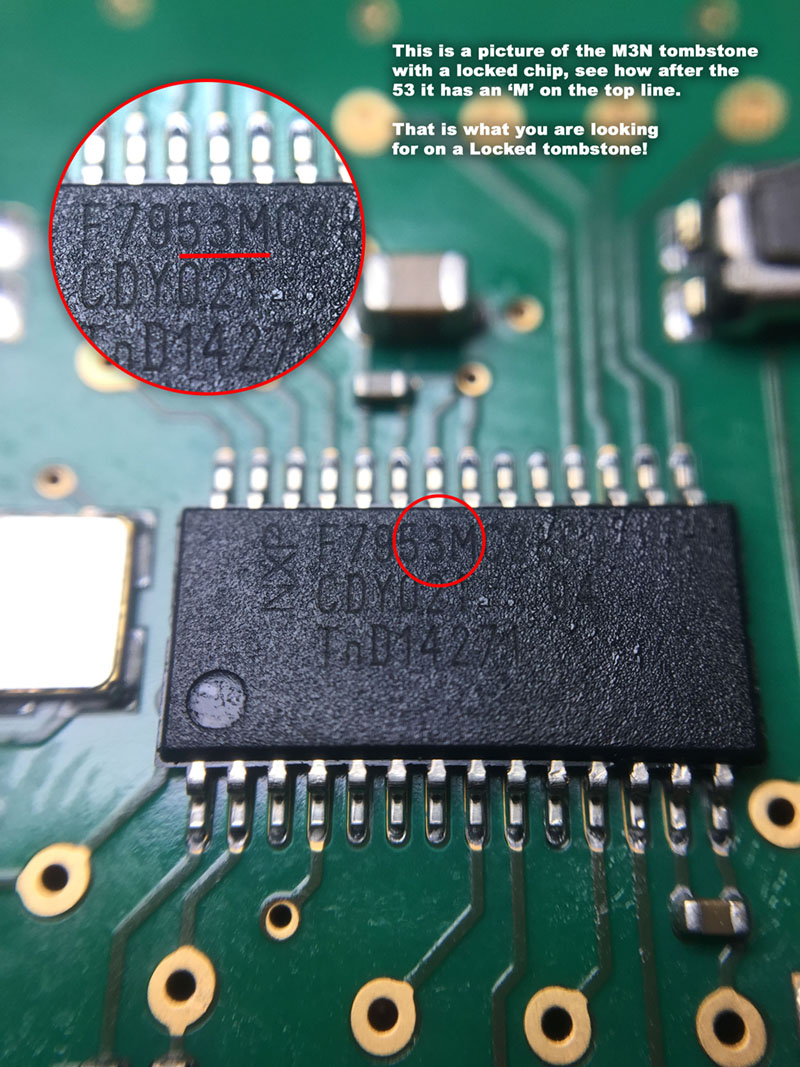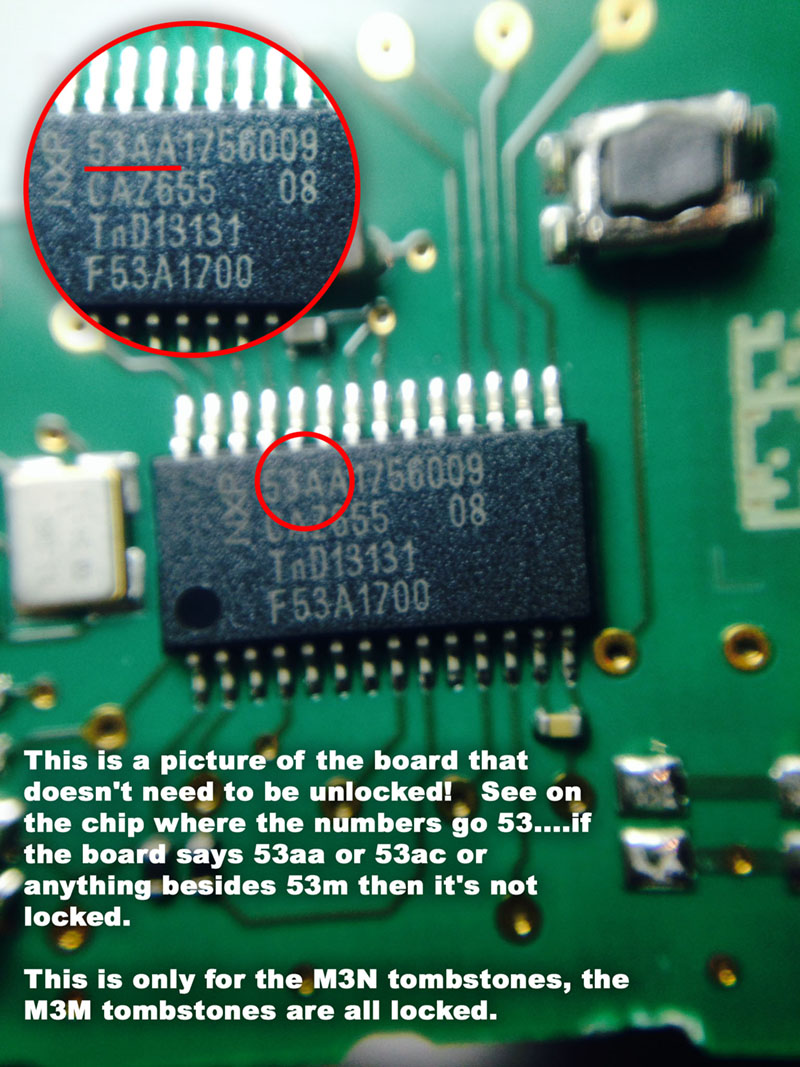 We hope this clarification can help you determine what remotes to send our way. We will continue to offer assistance in anyway we can regarding the servicing of remotes.
Thanks!

Team Fresh Car Keys